P.O. Box 1525 , Nelson , New Zealand
+64 3 546 4501 +64 274 321 515 enquiries@eatright.co.nz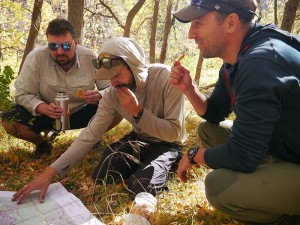 Slow | Freeze Dried
Healthy "earth considered" food provisions to nourish and encourage outdoor accessibility for everybody … the active or passive adventurer, backpacker, camper, orienteerer, mountain biker, trail runner, sailor, search-rescue volunteer-responder, aviator, caver, location scout, school walking bus activities and so much more. After all, New Zealand is a nature and wilderness paradise so our EATRIGHT (trademark) foods are designed and made to sustain, not water weighted, ingredient rich, a valuable source of energy, all season suitable, with natural and non-GMO ingredients.
The packaging is rain, sand and snow proof, re-sealable, re-useable, lightweight, durable and recyclable. Importantly, all the products are ready for immediate, straight from the pack, consumption. Depending on the product, they are slow dried, air dried, freeze dried, baked, dehydrated or a combination of 'nature simulated' processes are used ... buy now
The Slow Dried philosophy ...
The locked in moisture allows the Slow Dried products to be nutrient dense, less processed and high in quality
They complement a "plant based" diet as they add fruits, vegetables, whole seed lignans and suitable for vegetarians
Where possible, the ingredients are local, seasonal and sustainably grown e.g. unique New Zealand medicinal bush pepper
Maintain a good shelf life with less deterioration in comparison to overly processed products
You will also be excited to find our products are soft to eat or, in other words, good digestibility. Try the EATRIGHT® organic dried apple, gold kiwifruit slices and the EATRIGHT (trademark) Ginger Cookies are a welcome relief in ration packs, for emergency sustenance, survival packs or as a souvenir.
And while we are still working on what attributes we can include on our labels, we are encouraged by the possibility of "source of micro-nutrient, potassium, contributes to normal muscle function, necessary for normal water and electrolyte balance" for, at least, one of our great EATRIGHT (trademark) products.
Try the new season "Dried Wild Mushroom Mix"; forest foraged and then dehydrated, they are a mix of pine bolete, larch bolete, slippery jack and birch bolete edible fungi. Naturally rich in dietary fiber, wild umami are a particularly good source of B vitamins, zinc, potassium, copper and selenium micro-nutrients. New research has found that mushrooms (bolete, in particular) are one of the best dietary sources of amino acid "L-ergothioneine" … with consumption *appearing* to have a positive effect on brain health. You can snack on them straight from the pack, to enjoy their intense flavor, or rehydrate by soaking in warm water for about 15mins ... a great product or taste enhancer ingredient.
Spray free, shell dried, hand cracked walnuts, sourced from one hundred and fifty year old trees, have been used in certain bespoke products and the EATRIGHT (trademark) energy balls. Although the e-balls are currently being re-reciped … to include more local ingredients, direct from owner operated farmer-growers we personally know and trust ... and critically are guaranteed non-GMO.
In our "daring to be different" holistic business philosophy for the adventurous consumer, we aim to do a thousand things in innovative ways, adapting to change at dynamic speeds and celebrate everything that makes us resilient.
Non GMO (always), Certified Organic Ingredients (where possible) food products
Not over processed, extruded or mass produced; no nasties; worry free
100% vegetarian, 'more benefits in every bite' goodies
NEW season; organic, soft dried, gold and green kiwi fruit and wild harvested mushroom mix
Favorites include EATRIGHT (trademark) Organic Kiwifruit & Apple Packs, Chocholics Cookies (65% less sugar, high in fibre)
Rethinking ways to preserve essential micro nutrients and minimize food waste
Online e-vouchers now available … a great gift or use to pre-order seasonal, bespoke products
And Kiwi dollar e-commerce price preservation for ten years +
---
ONLINE SHOP Secure payment, 1-2 day delivery (NZ), no minimums, FREE shipping on orders over $49, satisfaction guarantee
---
"happy to be carrying a less processed fruit in our rations room. We have a sign in our room that talks about you all as well, hoping to spread the word about your awesome products ... I shared them with staff and everyone super fell in love with the kiwis". Katie, Arizona, USA

"This is the time of year when I'd usually put my order in for our next season. But because our students will need to travel from the USA, it's uncertain at this point whether we'll be running any courses then … I'll get in touch once we know". Rations Manager, NZ