P.O. Box 1525 , Nelson , New Zealand
+64 3 546 4501 +64 274 321 515 enquiries@eatright.co.nz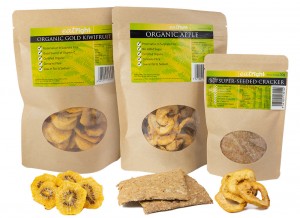 EATRIGHT® FOOD PRODUCTS
Natural, safe, GE / GMO free and Certified Organic Ingredients used when possible
Healthy Snacks - dried fruit-vegetables, cookies, crackers and custom products
Not over-processed, extruded or mass produced
"Great tasting!", unique attributes ..."more benefits in every bite"
Food parcels for family or friends around the world - FREE shipping on orders >$49
Recyclable friendly and/or bio-compostable packaging
Rethinking ways to preserve essential micro-nutrients and minimize food waste
We are always looking to improve our products and service, so please email us if we can improve what we do for you.
---
ONLINE SHOP Please visit our online shop to purchase your products.
---
EATRIGHT food products are 100% New Zealand made to extraordinarily strict high quality standards.
The ever-evolving range of innovative food products (although always GE free) have been supplied to many different countries and distribution channels since 2001. As we grow, we are always rethinking ways to supply the global food chain system.
We are particularly proud of our made-to-order or custom products ... providing customers with total flexibility for hard to find food solutions.
Our range of healthy snack products are great for backpacking, cycling, skiing or any other adventure where you can eat straight from the pack and the product is not full of sulphites or high fructose corn syrup. The organic gold kiwifruit slices are an exciting taste of the Antipodes ... naturally sweet and soft to eat.
And our gift packs, ration packs and emergency food kits include great staple, long-life foods.