P.O. Box 1525 , Nelson , New Zealand
+64 3 546 4501 +64 274 321 515 enquiries@eatright.co.nz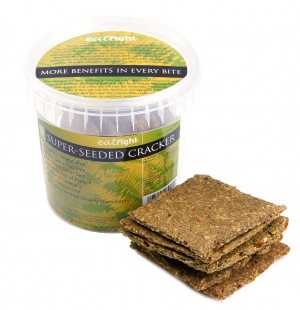 Low Yeast
All products in the EatRight® range have no added yeast and both cracker products are suitable for people on an anti-Candida diet.
Fungal infections can occur at any time - without any obvious trigger. The most common fungal disease is candidacies (thrush) and tinea. Thrush or candidiasis is caused by the yeast organism Candida albicans. (Foods that harm, foods that heal, Readers Digest 2002)l
Research has proposed the possible role of the pathogenic yeast Candida albicans in the onset of Coeliacs disease. (Netherlands Organisation for Applied Scientific Research, Nutrition and Food. Nieuwenhuizen WF, Pieters RM, Knipples LM, Jansen MC, Koppelman SJ; June 21,2003)
Arthritis may also be caused by bacterial, viral or fungal (candida albicans) infection of the joints. (Arthritis Association, Australia)
The EatRight® crackers include native New Zealand medicinal bush pepper (horopito) in their ingredients. This unique New Zealand medicinal herb has high concentrations of polgodial - a powerful active component used to combat yeast infections - and powerful antioxidant flavonoids-quercetin and taxifolin.
Eat Right Foods is also home to the Can-did Cookie…a unique cookie developed specifically for those on a low yeast diet.
---
ONLINE SHOP Please visit our online shop to purchase your products.
---
I have just discovered your EATRIGHT® super-seeded crackers - they really are the best thing since sliced bread! Gisela, Nelson, NZ
Congratulations on the (Candid) Cookie. I have received my first order and you've done wonders - it's delicious. Thanks for thinking of people who want to keep candida in check, and for making such nice cookie! Alison Cumming, Dunedin