P.O. Box 1525 , Nelson , New Zealand
+64 3 546 4501 +64 274 321 515 enquiries@eatright.co.nz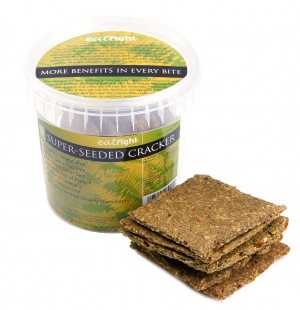 Gut Sensitive - Low Yeast
Digestive health and individual gut responses to foods is an area of significant ongoing research due to the link between a healthy microbiome to nearly every facet of health.
For instance, "Research has proposed the possible role of the pathogenic yeast Candida albicans in the onset of Coeliacs disease". (Netherlands Organisation for Applied Scientific Research, Nutrition and Food. Nieuwenhuizen WF, Pieters RM, Knipples LM, Jansen MC, Koppelman SJ; June 21,2003). "Arthritis may also be caused by bacterial, viral or fungal (candida albicans) infection of the joints". (Arthritis Association, Australia)
Hence, all products in the EatRight® range have no added yeast and the EatRight® crackers include native New Zealand medicinal bush pepper (horopito). Horopito is a unique New Zealand medicinal herb with high concentrations of polgodial - a powerful active component used to combat yeast infections - and powerful antioxidant flavonoids-quercetin and taxifolin.
Chicory root fiber is used in the EatRight® Choc-holics Cookies which is a soluble fiber, a prebiotic ... meaning it feeds good bacteria in the gut and aids digestion.
And the organic (air-dried) gold kiwifruit slices have "unique, wholefood prebiotic action that supports gut microbiome balance for optimal immune and digestive health" (New Zealand Institute for Plant & Food Research Limited).
---
ONLINE SHOP Please visit our online shop to purchase your products.
---
I have just discovered your EATRIGHT® super-seeded crackers - they really are the best thing since sliced bread! Gisela, Nelson, NZ
Congratulations on the (Candid) Cookie. I have received my first order and you've done wonders - it's delicious. Thanks for thinking of people who want to keep candida in check, and for making such nice cookie! Alison Cumming, Dunedin